At Hobasa, we build intuitive "HR -Tech" solutions that are second-to-none in the industry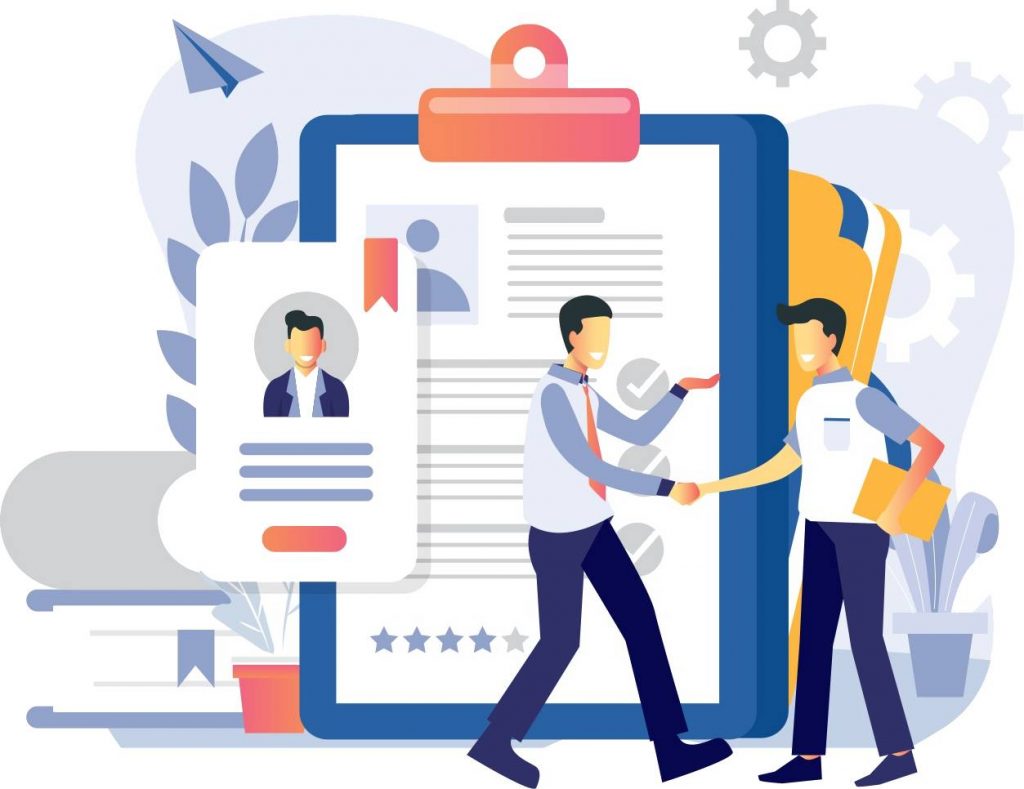 Top Benefits and Features
An organized and cohesive approach to the onboarding process via a single, user-friendly interface. Our solutions can aid your team in handling the critical task in a consistent and compliant manner in the following ways:
Get instant overviews of work activities – Save time and resources with an onboarding solution and SaaS cloud software that can reduce HR workload and enhance performance at the same time.
Process alignment and faster decisions – Ensure that decision making aligns with strategic business objectives with HR alignment around data-driven objectives.
Enhance visibility at all operational levels – Get a high visibility at all levels of organisation for smooth running of business operations. 
Plan efficiently and maintain productivity –Reduce turnover, improve teamwork and ensure smooth running of day to day operations to maintain organisational productivity.
Comprehensive breakdown of Time & Attendance process – Reduce time on unnecessary tasks and focus on critical HR functions with holistic time and attendance protocols.
Enhance visibility at all organizational levels – Use our cloud-based attendance management system to make time-tracking highly visible and effortless.
Reduce risk of data inconsistency and duplication – Automated and precise time and attendance HR cloud solution that can reduce manual and error-prone data entry and enhance payroll accuracy.
Enhance employee tracking – Keep track of employee behavior patterns, test real -time errors and applications of time and attendance policies, track patterns, employee behavior and policy violation by identifying process gaps.
Error free Payroll process – Eliminate costly payroll errors and ensure compliance with an automated HR payroll management solution.
Insightful Payroll report generation – Visualize data in real time and understand it in context for insightful employee payroll generation.
Track payroll deadlines and alert stakeholders – Acquire accountable and insightful reports for stakeholders and track payroll deadlines in real time.  
Performance enhancement – Enhance departmental communication for a smooth candidate experience and better work culture.
Insightful decision making – Determine raises, disciplinary actions, bonuses, or terminations quickly and accurately with accessible data.  
Leading-edge security – Track, collect and secure mission-critical candidate and employee data on the cloud.
Monitor statutory compliance continuously using AI – Remain abreast of state and federal laws, rules, and regulations continuously for overall organizational compliance.
Auto updates and check for ever-changing regulations – Our cloud-based HR solution can update protocols as per ever-changing regulations.
360-degree gamut of compliance checks – Remain in-line with legal requirements as per established standards, procedures, and policies.
Maintain legal compliance – Maintain updated health and safety records for legal compliance.
Remain abreast of human capital objectives – Define policies and procedures to ensure work practices follow applicable laws and industry regulations without compromising human capital objectives.