1. Civil Rights Act of 1964, Title VII
Employers of private establishment with 15 Full-Time Employees (FTEs) or Full-time equivalents and more who fail to hire any individual, or otherwise to discriminate against any individual with respect to his compensation, terms, conditions, or privileges of employment, or to limit, segregate, or classify applicants for employment in any way which would deprive or tend to deprive any individual of employment opportunities because of such individual's race, color, religion, sex, or national origin shall be considered as an unlawful employment practice.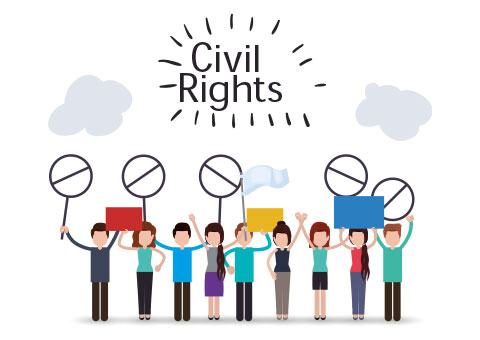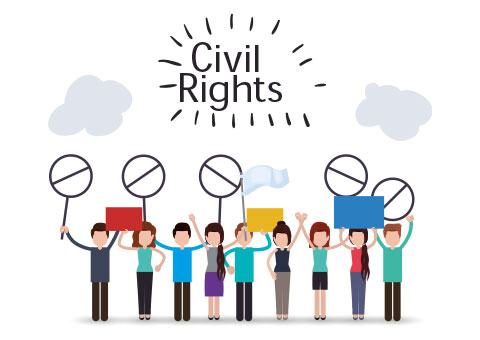 2. Pregnancy Discrimination Act of 1978 (PDA)
As per PDA, Employers of private establishment with 15 Full-Time Employees (FTEs) or Full-time equivalents and more, as a subset of "gender" for discrimination law purposes which is incorporated by the amendment made in the Title VII statute should not show any discrimination based on pregnancy at the time of hiring and any other terms or conditions of employment.
3. Age Discrimination in Employment Act of 1967 (ADEA)
ADEA prohibits a private employer with 20 and more to discriminate against a person because of his or her age (above 40 years) while hiring with respect to any terms and conditions, or privilege of employment.
Advertisements and Job Notices
It is unlawful to include age preferences, limitations, or specifications in job notices or advertisements. A job notice or advertisement may specify an age limit only in the rare circumstances where age is shown to be a "bona fide occupational qualification" (BFOQ) reasonably necessary to the normal operation of the business.
The ADEA does not explicitly prohibit any covered employer from asking an applicant's age or date of birth subject to inquiries which may deter older workers from applying for employment or may otherwise indicate possible intent to discriminate based on age, contrary to the purposes of the ADEA.
4. Americans with Disabilities Act of 1990 (ADA)
ADA prohibits private employers with 15 and more to discriminate on the disability ( as defined by the ADA Law) and treat such applicants less favorably because he or she has a history of a disability or he or she is believed to have a physical or mental impairment that is not transitory.
Disability Discrimination & Reasonable Accommodation
A covered employer cannot discriminate or reject a job applicant with disability for the reason to provide a reasonable accommodation unless doing so would cause significant difficulty or expense for the employer.
Disability & Medical Exams During Employment Application & Interview Stage
The law places strict limits on employers when it comes to asking job applicants to answer medical questions, take a medical exam, or identify a disability.
Disability & Medical Exams After A Job Offer For Employment
After a job is offered to an applicant, the law allows an employer to condition the job offer on the applicant answering certain medical questions or successfully passing a medical exam, but only if all new employees in the same type of job have to answer the questions or take the exam.
Recordkeeping requirements as per ADA
Covered employers have to keep all medical records and information confidential, in separate medical files.
5. Genetic Information Non-discrimination Act of 2009 (GINA)
GINA prohibits private employers with 15 and more to make an employment decision, based on the genetic information provided which is not relevant to an individual's current ability to work. It is also unlawful for a covered employer to disclose genetic information about applicants, and must keep genetic information confidential, in a separate medical file.
6.Immigration Reform and Control Act of 1986 (IRCA)
This law says, it is an unfair immigration-related employment practice for a covered employer to discriminate against any individual (other than an unauthorized alien) with respect to the hiring of the individual for employment based on national origin or citizenship status
7.U.S. Bankruptcy Code, Section 525
Prohibits employer of any size to discriminate based upon bankruptcy history or bankruptcy claim filing status
8.Civil Rights Act of 1866 (42 U.S.C. §1981)
Prohibits an employer with atleast one employee or more to discriminate based upon race or color (additional cautionary note: some national origin discrimination claims can be turned into race or color discrimination claims, depending upon the circumstances) while hiring another person to perform any kind of work or services for pay (thus, it covers even independent contractor situations)
Ban the Box is to provide all job applicants a fair chance by taking out the conviction history question on the job application and delaying the background check inquiry until later in the hiring process. The law prevents employers from using past compensation as a basis for current salary and benefits negotiations with job applicants at the time of hire.
While hiring, employers have to satisfy the regulations in understanding a candidate's compensation history during the interview and application process and it is illegal to pay men more than women for the same work
11.Fair Credit Reporting Act
FRCA requires an employer to draft a separate document asking for approval to conduct a background check that conforms with the Fair Credit Reporting Act, to perform such background checks
Every employer has to check with their State and Local laws and regulations. Every state in the United States has one or more laws which prohibits all the forms of discrimination covered in the federal laws noted above in the hiring process.. Some states have more regulations for additional protected classifications such as sexual orientation, veteran status, history of filing certain types of claims, and so on.
Source of Information: EEOC, US Bankruptcy code, EPA, FRCA, IRCA, Civil Rights Act
Note: Information collected is not a legal advice nor a substitute for such advice. State and federal laws change frequently and may not reflect your own state's laws or the most recent changes to the law.