Manage Schedules, Hours Worked and Time Off Accurately With Our Time and Attendance Solutions
Traditional time and attendance software are laborious, costly, and highly prone to errors. Our time and attendance software solutions can sync with HR, benefits, and payroll for error-free and seamless results.
Manual time and attendance tracking do more harm than good. Our automated solutions can increase productivity, reduce manual interventions and improve payroll accuracy at the same time.
24/7 availability.
Have employees time in and out on a computer.
Track time off requests, approvals and vacations easily.
Increase employee productivity.
Reduce errors and admin costs.
Create, publish and manage schedules online.
Reduce employee grievances with accurate time and attendance tracking.
Automate reporting to increase transparency across your organization.
By automating employee attendance, you can review hours worked, check existing and future schedules and also take schedule preferences easily. Acquire valuable date for staff attendance, time usage, overtime and absenteeism and use it to manage work time efficiently, boost productivity and promote company resources efficiently. Scheduling and Compliance
Create and modify work schedules and address requests for changes quickly and efficiently using a user-friendly dashboard.  Keep current with changing global and local employment laws as well as agreements that are critical for your business. Manage accurate overtime pay and records without violating compliance regulations that can otherwise lead to costly lawsuits. Security and Safety Measures
Individual ID paraphernalia can also be programmed to allow authorized access to areas and restrict access to others. Monitor visitors on worksites without requiring extra security personnel. Upload crucial fire, health, and safety regulations along with emergency protocols that can aid employees in the event of a disaster. Our time and attendance software can also be customized to alert managers and supervisors when employees time in and out for the day. Similarly, your management staff can send emails, text messages and push notifications to keep employees apprised of new developments. Our cloud based Tim and Attendance solutions can help you monitor attendance in a single workflow. This includes absences that are due to illnesses, PTO or vacations.
Allow managers and teams access to up to date snapshots of available and unavailable workers for timely schedule management. Our solutions can also be customized to allow employees to request time off and managers to approve or deny requests.
With our biometric feature you can ensure employees do not time in and out for anyone else but themselves. 'Buddy punching' can lead to unfair performance evaluations that can cost you not only in employee morale, but also hourly wages
We offer a range of solutions that can meet your organizational needs. Eliminate the need for manual entry, save worker time, reduce overhead staffing and ensure payroll has an accurate picture of labor data. Reduce HR's and accounting's workload with a self-service option for employees and provide them with the data they need to improve their performance. A simple change such as a change of address or phone number should not involve unnecessary and time consuming paperwork.
With our Time and Attendance software solutions, you can provide online access to schedules, attendance, benefits as well as payroll information. Ensure your managers spend less time answering questions and more time supervising teams. Improve accuracy and ensure administrative staff's work ours are productive at the same time.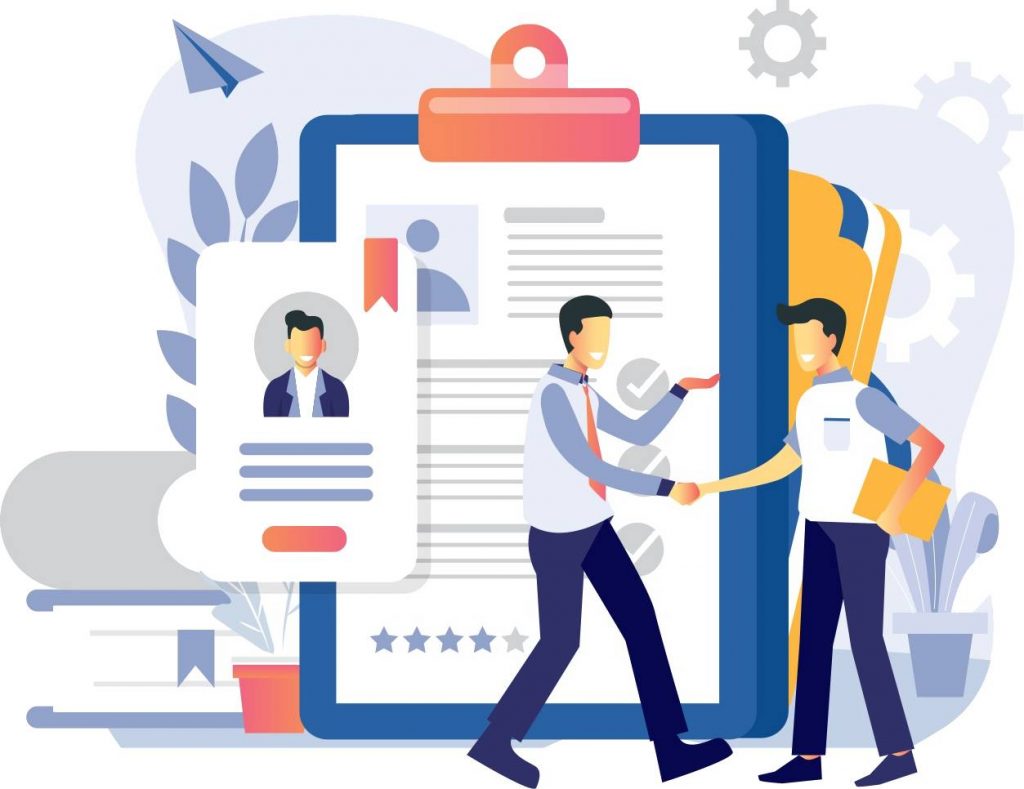 Avail State-Of-The-Art Time and Attendance Software from Hobasa Solutions
At Hobasa Solutions, we understand the value of accurate time and attendance solutions when it comes to the continued growth of an organization. We do not believe in cookie cutter solutions. We rely on custom solutions that can grow as your company does.
So whether you have a small business with less than 50 employees or an enterprise that is a hundred-strong, our software solutions can help you manage your workforce and reduce employee turnovers as well. We offer a range of packages that can be customized as per your needs and company budget.